Blogs
Commentaries from the NetSpeed Fast Tracks team
Blog post
Monday, October 29, 2012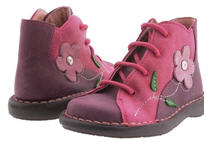 Sounds like a radical, maybe insane idea. But that's exactly what the online shoe reseller Zappos does for every new hire in their call center employee. Each employee in the call center goes through a deep-dive four-week training program (during which time they are paid their regular salary). At the end of the four-week training program, they are offered $1,000 to quite on the spot. Sound crazy? Check this out: Only about 3% of the employees take the money and run.
Zappos, founded in 1999 and later acquired by Amazon.com in 2009, is the largest online shoe seller and for good reason. It is famous for creating a culture that is obsessed with bending over backwards to make their customers happy. CEO Tony Hsieh, describes it this way: "We are fanatical about great service – not just satisfying customers, but amazing them". The company's pursuit of the ultimate customer experience is legendary. Zappos offers extremely fast shipping at no cost and will cover the return shipping if you are dissatisfied for any reason at any time. Customer service reps are given a lot of leeway to make sure every customer is an enthusiastic customer. The company folklore includes an anecdote about reps delivering flowers to a customer whose mother had recently died.
So what's with the $1000 bonus – or as Zappos employees know it, "The Offer" – to quit? Zappos is not just looking for people who want a job. They are not interested in a culture of employees that phone it in and are in it just for a paycheck. They want employees who share a common fanaticism about exceptional customer service. That's why they bribe new employees to quit. Every single person who stays really has to want to be there to turn down $1,000. Those are the people Zappos wants, not the ones who take the money.
Zappos is acting on the understanding that the character of a company can be the most powerful yet most difficult competitive advantage to develop and maintain. "The Offer" suggests a rare company that believes if you really want to amaze your customers, a great way to start is to amaze your employees and inspire them to amaze everyone who comes in contact with your enterprise.
How many of your employees would take you up if you gave them a similar offer? Hopefully not too many. Zappos has found an outside the box way of attracting and cultivating a culture of exceptional performance. What is your organization doing to create a similar culture?

Posted by Tim Jones at 1:54 pm
Labels: customer service
---
<! -- contentContainer -->